Monitor the
amperes


of your critical equipment 24/7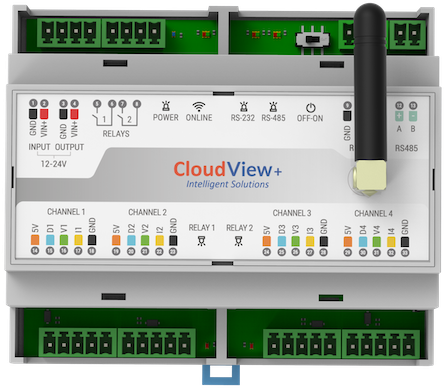 CloudView+ is an IoT device that allows you to connect a wide variety of applications to our cloud platform, monitor and set alerts through the RS-232 or RS-485 communication ports, or choose one of our sensor kits.
temperature,humidity,pressure,location,voltage,air flow,amperes
Monitoring platform
When your equipment failure happens, it is critical to act on time, CloudView+ will alert you when this happens.
Receive real-time alerts
Configure alerts and warnings by setting upper and lower limits.
Track your mobile equipment
Thanks to CloudView+'s GPS technology you can track the location of your mobile equipment in real time.
Analyze data
Analyze the behavior of your equipment over a period of time.
Real-time alerts
for a wide variety of applications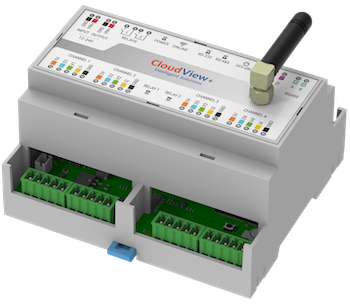 Cellular network
CloudView+ Supports different cellular network carriers for world-wide connectivity.
Battery
CloudView+ integrates a battery in case of energy loss.
Internal memory
CloudView+ integrates an internal memory in case of internet connection loss, when the connection is reestablished the device will send the data stored.
Installation
CloudView+ integrates a DIN rail for easy mounting.
Compatibility
Compatibility with most used protocols in the industry.
Monitoring
Monitor whatever you want, connecting any type of sensor.